9credit Loan App is an amazing loan app after download that gives you access to instant loans and payback on a later date.
9credit is another top online loan application in Nigeria like Lcredit that has made instant loans a very easy task to meet as personal and business financial needs arise. The digital lending app has been structurally set up for its customers to get a fast loan through an easy process to purchase items and settle bills on time.
9credit Loan company is owned and controlled by OTP Internet Technology and has provided one of the best online loan facilities for individuals, students, self-employed, and salary earners in Nigeria without proper documentation or collateral security.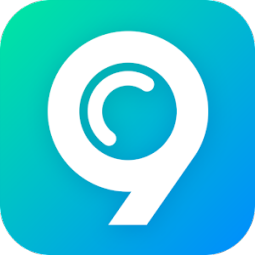 How to go about the loan application process on the 9credit loan app is very easy with their fast instant payment directly to the loan applicant's preferred bank account. Before applying for a loan on 9credit. you must have downloaded the app and start the registration process.
Those who had registered before on 9credit can easily get into the new experience of the loan app by entering their 9credit loan login details. 9credit has proven to several customers that they are ready to deliver premium service to Nigerians regarding loans and other forms of lending service in Nigeria.
9credit Loan Download APK
9credit android application stated with the first release of the loan app with the 1.8.5 version, which was made available to the public on the 9th of February, 2022, before updating due to some customers' bug issues. The latest version of the 9credit loan app is version 1.8.7, released to the public for download on the 22nd of March 2022.
9credit loan for iPhone
AS at the time of filing this post, the 9credit loan app is unavailable for iPhone users can not download the loan from the app store. Even if you use the above download link, it will never work on an iPhone. iPhone users can not install the 9credit loan application.
What is the interest rate of 9credit loan?
9Credit loan company charges an interest rate of 0.07% per day for each money you borrow. This amounts to 25.55% per year.
How do i apply for a 9credit loan?
To have access to instant loans using the 9credit loan app, kindly follow the steps below, and you will be on your way to receiving the first loan from 9credit.
Install the 9Credit app from the Google Play StoreFirstly, downloading the loan app is the first time you must do it; above is the download link to the loan app, or you can download it through the Google Play Store.
Set up an account with 9Credit
Launch the loan app after successfully installing it on your android phone. Register an account with 9Credit by filling with all necessary information about which you must be truthful. This will also include your Bank Verification number and other bank card details.
Choose the amount you wish to borrow
Kindly choose the amount of money you want to borrow from 9Credit and click next.
Fill out personal information.
Personal information like name, surname, state of origin, place of residence, and the nearest bus stop is information that you have to provide.
Wait for verification
After filling in the above information correctly, exercise patience as your request will go through the verification process. Normally this does not take less than five minutes, and you will be notified when a loan agent has approved your loan request.
Accept terms and conditions.
I strongly recommend that you go through the 9credit loan app agreement before you tick the box that you have accepted their terms and conditions.
Receive your loan
Your loan amount will be sent to your preferred bank account, and this does not take up to 30 minutes, depending on the kind of commercial bank you use.
9credit loan website
9credit loan has a functioning website which is 9credit.co, but you can not apply for any form of loan facility on the official website. All loan requests are made on the 9credit loan app.
9credit contact number
The contact number of the 9Credit loan app is 09019310402. You can reach out to them on Whatsapp using the same number from 8 am to 5 pm only on weekdays.
9Credit's email address is customer@9credit.co
You can Apply For Quick Loan Using These Loan Apps
These loan apps are only for urgent loan for personal needs, they are all genuine loan apps