JoyCash Loan App: Download Apk, How To Apply
Emergency loans are easily accessible through online loan apps with very few requirements. An app for Naira loans called JoyCash offers small loans in case of emergencies.
You can receive a cash limit of up to N100,000 sent to your bank account in just a few minutes using only your BVN and an ID card. To be eligible for higher amounts, you must have a strong credit history and a successful history of SMS banking on your phone.
This loan application is still fairly new, and it has received mixed reviews while amassing over 10,000 downloads on Google Play. It gathers data on potential customers using loan software, including phone records, banking transaction alerts, and BVN, to create credit scores for each borrower.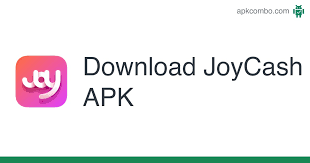 Online loans are incredibly expensive and have high interest rates because they need no documentation and have no necessity for collateral. They should only be used in an emergency and not be utilized to support one's lifestyle.
How to Download APK and get a loan from JoyCash loan app
Download the JoyCash personal Loan App exclusively available on the Google Playstore and install it on your Android phone.
Register an account with your phone number.
Preferably the phone number connected to your BVN as a one time password will be sent to it for verification.
Fill in your basic Know-your-customer KYC information, including your residential address, next of kin and employment details
You will also be required to provide your Biometric verification number BVN.
You'll be charged N30 to bind your ATM card to your account to increase your chances and get a higher loan amount.
A one-time password OTP will be sent to your phone to confirm your details.
After the submission of your loan application, the software will analyze your credit score and the final result will be shown in the APP.
The result should be displayed in less than two minutes and if you qualify for a loan, the loan amount will be disbursed into the bank account directly.
Make sure you're using a good phone with enough memory space as you will be required to take a clear live selfie for identity.
It can take between 7 and 12 business days for the N30 that was charged to link your ATM card to your account to be refunded to your bank account.
Your BVN is connected to your credit score, so if you owe money to other creditors or have a history of late payments, your application will likely be declined.
Because there is no way to complain about subpar service, you are responsible for your own safety while using online loan apps, which are neither regulated nor licensed by any government agency in Nigeria.
What other borrowers are saying about JoyCash loan app
The Google Play Store users who wrote these reviews.
According to Nelson Johnwill, "I give it 3 stars. Instantaneous payment. The only issue I have is that even though I paid four installments early, you didn't increase your loan offer. Please fix this. It is upsetting.
"The app is really good, but I have a problem. I had a one-day overdue and later paid up, but since then I have been unable to get another loan. It keeps telling me to apply again the next day. Please work on that for me," wrote Balogun Soliu.
"The app is terrible," Omojero Happy wrote. How can you approve a loan and declare that the disbursement was successful if the recipient did not receive the alert for more than two days? I won't be held responsible for any loans I allegedly obtained without actually doing so. I won't pay for a loan I didn't receive, so it's not your fault if you can't work on your app.
What are the requirements?
Be a legal citizen or legal Resident of Nigeria
Be at least 18 years old.
Have a Monthly income source.
Bind your ATM card to your account
Provide details of two of your next of kins including their phone numbers.
Have a good credit score with no outstanding loans from other lenders.
Have an active bank account.
Your phone number must be the one connected to your BVN.
Have a valid government issued ID card.
Interest rate
Loan Products
Eligibility:18 – 65 years old.
Loan period: we will require your repayment from 91 days to 180 days.
Loan amount: ₦ 5,000-₦ 500,000
Interest Rate: 0.5% to 3% monthly , APR 10%-35%,it depends on your credit evaluation.
For Example
If you choose a loan limit of ₦ 6,000.00 with a period of 360 days
The total interest must be paid: ₦ 6000.00 * 0.05% * 360 = ₦ 1080, monthly interest shall be paid: ₦ 6000.00 * 0.05% * 30 =₦90, monthly repayment bill including principle and interest shall be paid: ₦ 6000/12 + ₦ 90= ₦ 590, total repayment bill including principle and interest shall be paid: ₦ 6000.00 + ₦ 1080 =₦ 7080.
Note that this interest rate is just an example, your actual interest rate on the app will depend on your credit score and how much information the app can get from your device. Keep banking SMS records on your phone to increase your chances of getting a higher loan amount.
JoyCash loan app customer service number
Service Hotline: 0818883539 (9am – 6pm(Mon-Fri), Sat-9am-5pm)
Email: [email protected]
Website: https://www.joycash.cc/home
Address: Ikeja GRA, Lagos State, Nigeria
You can Apply For Quick Loan Using These Loan Apps
These loan apps are only for urgent loan for personal needs, they are all genuine loan apps