OKNAIRA loan app in Nigeria is a mobile-based lending service that grant personal loans to applicant in one of the easiest way.
Unsecured loans are those that don't require collateral or a downpayment. These loans are usually short-term and have very high interest rates.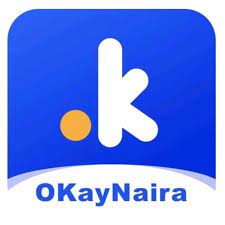 You should be aware that this app has serious bugs and network issues that make it difficult to register.
With mixed reviews, the app has been downloaded over 10k times on Google Play Store. The app's simplicity and ease of registration is criticized by most customers. It uses a loan program to gather information about potential customers, including their phone records, bank transaction alerts, and BVN in order to determine the credit score of each borrower.
You will be able to get higher amounts if you keep your bank transaction messages up and have no outstanding debts from other loan apps.
It's easy to apply. Just download the app from Google Play store and provide some information about you. The algorithm will analyze your data, calculate your credit score, and offer you a loan within a few hours.
How to download APK and apply for a loan with OKNaira Loan App
Install the OKNaira personal loan app only available through the Google Playstore.
Register with your phone number to create an account
For verification, it is preferable that you use the phone number associated to your BVN.
Please fill in your Kwow-your customer KYC information. This includes your residential address and next of kin details.
Your Biometric verification number BVN will also be requested.
To bind your ATM card with your account, you will be charged N50. This will increase your chances of getting a loan amount that is higher.
To confirm your details, a one-time OTP password will be sent to you.
After you submit your loan application, the software will evaluate your credit score. The final result will appear in the APP.
You should see the result in less than 2 minutes. If you are eligible for a loan the amount will be transferred directly to your bank account.
You will need to take a clear selfie of your identity so make sure your phone has enough memory.
The N50 that was charged to attach your ATM card to your account can be refunded. However, it may take up to 7 to 12 business day for the money to reach your bank account.
Your BVN is tied to your credit score. If you have an outstanding loan from another lender or have not paid other lenders on time, your application will be denied.
Credit scores are a record of all your borrowings and cash transactions.
To download the app, you must agree to allow it access to your phone contacts, SMS to view your banking transaction records, and apps on your smartphone to see how other loan apps are used.
Is OKNaira a legitimate loan app or a scam?
OKNAIRA loan app offers micro loans to customers. If you are able to overcome the bugs and network issues, it is legit. Before you apply for an online loan, be cautious. Before you apply for an online loan in Nigeria, make sure to read reviews from other customers.
You should not use an OKNaira loan for your lifestyle or to pay off long-term debts. While short-term loans can be helpful for emergencies, they are more expensive than long-term loans. Therefore, you should use them with caution.
These loan applications are not registered with the CBN nor any other government agency in Nigeria. They are responsible for your transactions and you cannot seek redress for bad customer service.
Its availability on Google Play store does not guarantee that transactions made on it are secure. You are responsible for your security when using loan apps in Nigeria through the play store.
Pros
Loan amount up to N420k
They do indeed give loans.
Online, no collateral is required
Cons
It takes time to disburse loans once approved. Some customers may take days or weeks before they see alert.
For new users, the loan term is only 7 days.
For small amounts of loan, very high interest rates
Network issues that hinder smooth registration
Be aware of your repayment plan when taking out a loan. The app may attempt to auto-debit you on the due date for the first installment of a 60-day loan. It might also charge you overdue fees before the end 60 days.
To prevent automatic debit, you can change the password for your ATM card. The app is known to auto-debit customers after they make payments via bank transfer.
Most of these apps are loan sharks and may threaten to send you messages calling your family members a fraudster if you default on your payment. If you have other options, it is better to avoid these apps.
What are other borrowers saying about OKnaira Loan App
Many borrowers complain about the network issues that prevent smooth registration of this app. This is if you consider the paid reviews on Play Store.
Samuel Faith wrote: "You people need to work on your application, i have updated two times but still keep rolling when et a get to adding bank accounts. I tried emailing but to no avail. Stop disturbing me with messages saying it should be one step, when it is clear that i cannot complete the step.
Samson Rasheed wrote that "After I filled out all the required details, it still wasn't brining me the list of bank and have been on the subject for days and you keep sending me text messages that I just need to submit my loan request and it still isn't brining me the list. It's time to do something.
Denise Isreal wrote: "I didn't apply for a loan, I saw your app and the interest rates were too high so I cancelled it. Only to see it disbursed in my account three days later at midnight, without me asking. Please do something about this because I never clicked on the disburse button."
What is the interest rate?
You can borrow as little as N2,000 or as much as N120,000 and pay it back in 60-180 days. The usual repayment term is monthly. Our credit scoring algorithm determines our minimum and maximum interest rates. They are 3% per month, with a maximum of 10% per calendar month. This gives rise to an Annual Percentage Ratio (APR) between 36% and 120%.
REPRESENTATIVE ELEMENT.
You will pay N1,966.67 per month if you take out a loan package starting at N10,000 (Principal), and repay it over 6 months with an interest rate of 3% per monthly (36% APR). You would have paid N11,800 total over the six-month period.
As an example, the interest rate and tenure are lower if you borrow for the first time. By keeping good records and repaying the loan on time, you can increase your amount.
What are the requirements?
You can be a Nigerian citizen or resident.
At least 18 years of age
A monthly income source.
Attach your ATM card to the account
Give details about two of your closest relatives, including their telephone numbers.
You have a high credit score and no outstanding loans from any other lenders.
Maintain an active bank account
Your BVN must have your phone number.
You must have a valid ID card issued by the government.
What happens if I fail to repay my loan on time?
Late loan repayments are subject to a 2% daily fee. Therefore, it is important to adhere to the due date. You will be able to get larger loans if you repay the loan on time. You will not be eligible to receive larger loans or any other loan products if you make late repayments. You will be reported to First Central Credit Bureau if you are late with your payments. The First Central Credit Bureau could blacklist you, which may impact your ability to borrow money from other lenders.
OKNaira customer service number
Tel: 08135716189
Email:[email protected]
Office: PLOT 150A IDEJO STREET,P.O.70510,VICTORIA ISLAND,LAGOS
You can Apply For Quick Loan Using These Loan Apps
These loan apps are only for urgent loan for personal needs, they are all genuine loan apps