Are you looking for list of fake loan apps in Nigeria, we have compiled the list of 80 fake loan apps in Nigeria nd it is updated.
A bank loan can cause source of pain for many Nigerians.
It is the reason loans in Nigeria are becoming popular as they provide a quicker and more convenient way to get loans in Nigeria. But there are a few people who are not so good with these loan applications, which is the reason we have put together this list of loan apps that are fake in Nigeria to beware of if you want to keep your finances and reputation to be to be in good condition.
As a borrower or customer You don't have to worry about being scammed, threatening or denigrated any more. Avoid any of the fraudulent loan applications in Nigeria that are mentioned in this post like a threat and you'll be protected in all transactions. You can use any of our top 20 Trustworthy Loan Apps in Nigeria for cash on the spot when you require fast cash.
The Nigerian regulatory authorities have come up with a strategy to pursue FastMoney and a host of other fraudulent loan applications in Nigeria including NowCash, Sokoloan, 9credit, LendCash, and many others. They are violating the privacy of their clients by sending blackmailing or threatening messages to their contacts lists.
The prevalence of these fraudulent loan applications in Nigeria is in fact threatening and could threaten the digital and financial space that has in more ways facilitated the financial accessibility of many people who have previously been unable to access the traditional banking system and if regulators don't verify their operation, a further crises could be coming.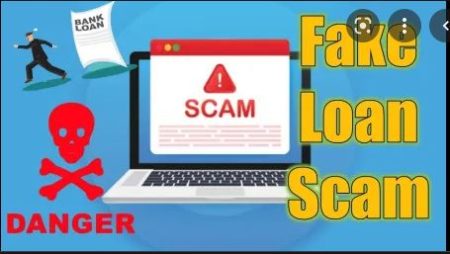 Another term used to describe fake loans that are based in Nigeria can be loansharks. Loan sharks are a type of loan application or digital platform, an offline or online lender that provides credit loans with extremely high rates of interest, and has strict rules for collection in the event of failure, which includes sending threats, shaming and defamatory messages to your contacts on your phone and generally is operating outside of the legal framework. In essence, loan sharks are illegal and are described as illegal platforms and loan apps.
A majority, if certainly not all, of these fraudulent loan apps in Nigeria are available for a period of 7to 14 days. This is a violation the Google Policy on loan apps that are hosted on the Play Store and infringes locally-based laws of Nigeria. Listen to the following comments from Google is saying regarding the tenure of loans:
"We only allow personal loan apps with full repayment required in greater than or equal to 60 days from the date the loan is issued… apps that fail to do so will be removed without further notice." A lot of loan applications available on the Play Store are in violation of this policy. We expect the giant of the internet, Google to investigate and if it is confirmed, provide the way to get them out.
Another Google Policy provides the following: "Any app that offer personal loans that have an annual Percentage Rate (APR) of 36% or more is no longer required to be available in the Play Store. To ensure that their apps remain on the Play Store lenders have to modify their business and product model to conform to Google's standards."
If you are a consumer or a borrower You don't have to be swindled, harassed, or denigrated any more. Be sure to stay clear of any fraudulent loan applications in Nigeria discussed in this article with a vengeance and you will be secure throughout your transactions. If you want to get a cash loan in a hurry from reputable digital platforms.
Ways To Know Fake Loan Apps In Nigeria
We've carefully curated 15 ways to spot fraudulent loan applications in Nigeria. We also have updated our list of fraudulent loans based on user feedback, the various investigations that we conducted, and a the report on privacy violations. The fake and unlicensed lending platforms, also called loan sharks in the following list, are accountable for the following illegal lending practices.
Fake loan applications in Nigeria have access to and compromise contact photographs and numbers on their mobile phones. They employ them as a means of harassment and threats in the event of default by a customer.
Incessantly urging customers to collect loans or to pay back loans even before the due date. Also, they send out threats. In certain cases, they will offer to transfer money to you without asking when you've had a loan from them and then demand repayment with hefty interest.
Privacy of customers' personal data and sending defamatory, threatening messages to them as well as their contacts
Astonishingly excessively high interest rate and penalty.
The deduction of processing or security deposit prior to the process of loan
Interest is taken out prior to providing the loan.
Incessant harassment and threats against customers
Online Harassment of Customers and lenders and customers.
Unscrupulous and illegal methods of the process of loan recovery.
The use of derogatory and offensive words by loan app employees on the customers.
Provides loans to customers for 7 days instead of the minimum 60 days as required by law.
In the creation of a sense and pressures you to act immediately Sometimes, they even entice you into obtaining loans that are not yours.
Unknown or hidden charges/ fees.
Websites that are not secured and, often fraudulent loan applications in Nigeria do not have a website, and no physical address of their office.
The majority of the time, they've no social media sites or contact phone numbers, no legitimate customer service or email address to reach them via email.
List Of Top 80 Fake Loan Apps In Nigeria 2021/2022
Letshego
Moninow
Nairacat
LendCash
BorrowNow
9ja Cash
Evemo
Finchoice
Flashlend
Foundone
Gomoni
Hifund
Cash Wallet
GGMoney
9Credit
Sokoloan
Palmcash
Ease Cash
ForNaira
GotCash
NCash
Nairaavenue
Qcash
GotoCash
GoCash
KashKash
Rapid Naira
EasyMoni
EaseMoni
AngelLoan
Speedy Choice
EasyCredit
Ringcoin
Sika Master
Snappycredit
Sparklenaira
Tala loan
Ucash
Zuma loan
OKash
CycleCash
CashRain
iCoin
Mikoloan
SuperCash
XCredit
Cashpaddie
Cashpasi
Chacha
Coco
Alikash
Maza loan
LionCash
Ajeloan
CreditHall
GetCash
iCredit
PalmCredit
Aimloan
CashFarm
Oxloan
Lucky Loan
Ucredit
NowCash
Addmoney
Kmimk Loan
Alikash
Bell
Carrotpay
Cashbean
You can Apply For Quick Loan Using These Loan Apps
These loan apps are only for urgent loan for personal needs, they are all genuine loan apps