imoney loan application is one of the best loan application in Nigeria.
imoney loan application make it extremely easy for Nigerians living in Nigeria to have free access to loan, anytime, anywhere and any reasonable amount of money.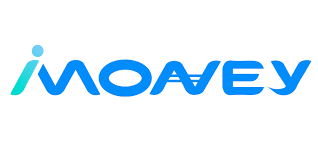 The imoney loan service allows students, self employed and other employed individuals to   apply for and obtain instant personal loans directly to the bank accounts of the applicant choice.
This post will explain extensively how to apply for imoney, how to download imoney app, how to calculate your repayment and definitely the imoney loan requirement.
How Do You Use imoney
The imoney loan application is an android application that gives you access to get a soft loan of about 500 thousand naira without any document or collateral security.. Just with your android phone of any version , you have the chance and the access to close to 500 thousand naira.
To successfully get at about 500 thousand naira on imoney, you must have repaid any form of loan that you are owing other loan application as this is a major criteria in getting the 500 thousand naira. Getting a good credit score will increase your credit limit, applying for imoney loan application is simply easy like boiling water as you will be required to fill in basic information about yourself and i will strongly advice you to be truthful in all information that you fill in this process.
For first timers on the imoney loan application , getting 500 thousand naira on your first loan application is not possible because of the credit score i explained earlier on.
How To Apply For A Loan From iMoney?
Download the iMoney personal Loan application which can be obtained on Google Play Store, download and install on any android phone of any version of operating system
Register an account with your mobile number that is linked to your Bank Verification Number and National Identification Number
The mobile number that you fill in which is connected to your BVN will receive a one time password will be sent to it for verification.
You will be required to fill in your basic information which includes your full name, residential address, next of kin and employment details and other basic information about you.
You will also be required to provide your Bank verification number, BVN. Please note that you can not use someone BVN during this registration
You will need to connect your debit card or automated teller machine card of your card to your imoney account so that it will increase the chances of you getting a higher loan amount, 30 naira will be deducted from your bank account in the process of confirmation
A one-time password OTP will be sent to your mobile number as confirmation to the debit card and other vital information
After the successfulness of your loan application on the imoney loan application, the credit score software will scan your bank details and other financial records that you had done in the past and the final result will be shown in the APP.
iMoney loan interest rate
It is very important that loan applicants check the interest rate of a particular loan application before applying because getting the loan is not always the problem but paying it back it another issue that majority of loan applicants face .
The interest rate offered on your iMoney loan is 12% – 36%APR, with 0% service fee. For example, If you request for a loan of ₦5,000 and the loan term is 180days, and the Interest rate is 18%, the total Interest will be ₦5,000 × 18% = ₦900. And the total repayment amount will be ₦5,000 + ₦900 = ₦5900.
Requirements for iMoney loan
It is very important to know the requirement of imoney loan before you start applying and fairly enough these requirement are quite easy to come by unlike other loan applications. The more eligible you are the better and faster you get you desired amount of money.
Android phone that is connected to the internet
A subscriber Indentification number , SIM card of MTN or Glo or 9mobile or Airtel that is fully registred
Applicant must be at least 18 years old
You must be a Nigerian citizen and reside in Nigeria
You must have Bank Verification Number, BVN
You must have a reliable monthly source of income so that it will be easy to pay back the loan
You will need a functioning bank account in any Nigerian commercial bank
You must be truthful in all personal and third party information that you give out during the registration process
Having meet these requirement then you should be on your way to receive your first loan from imoney.
iMoney Head office
iMoney run an administrative head office in Lagos, Nigeria. . The administrative office give order and monitors all agents that are scattered around major cities in Nigeria
Their administrative head office is located at Sapetro Towers 1, Adeola Odeku Street, VICTORIA Island in Lagos, Nigeria.
iMoney Contact Number
For more information, complaint or enquiries or unblocking your account it is best you contact imoney loan app in Nigeria using the below links to visit the official website and interact on their Facebook and twitter pages.
Website: imoney.ng
Facebook page: facebook.com/pg/iMoneytech
Email Address: help@imoney.ng
You can Apply For Quick Loan Using These Loan Apps
These loan apps are only for urgent loan for personal needs, they are all genuine loan apps