This article will tell you all you need to know before you apply for the Zenith bank loan which gives instant loan to zenith account holders.
Zenith Bank is operating since May 1990. It was officially established as commercial bank in June of 1990. 
Zenith bank became a public Limited Company(PLC) and was listed on the Nigerian Stock Exchange(NSE) in the month of June 2004 and in October 2004.
The principle behind Zenith Bank Plc loan programs is to finance ideas that can shape the world, and transform them into reality. Zenith Bank PLC has various loan programs designed to help you realize your goals faster and achieve your dreams. We'll look at the different loan schemes available and how you can apply to the loans.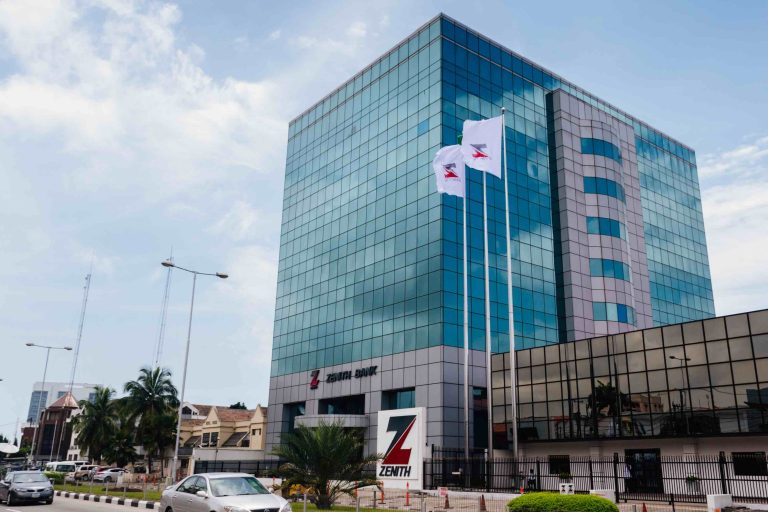 Finest varieties that are available for Zenith loan from banks, conditions and application instructions are listed below.
Z-Woman Business Package (SME loans)
Z-Woman is a single-digit loan product for female-owned businesses for all sectors(Beauty/Style, Confectionery, Fitness, Agriculture & Others). The loan scheme was put in the name of Zenith Bank Plc to expand its SME sub-sector as well as diversify its customers. The eligible businesses are female-owned businesses that have at least 50% of the shares or greater, provided that the business is owned by women.
The scheme of loan is designed to aid in business Expansion. It is designed to meet needs for working capital, the purchase of raw materials, as well as the upgrading of raw materials as well as infrastructure. You can receive as much as N10million for 12-24 months.
MSME loan
MSME Loan is designed to help small and medium-sized enterprises within the areas such as Beauty/Style, Confectionery, and fitness. You can avail as much as N2 million over the course of 12 months. To qualify you must have:
A company account at Zenith bank, which is less than 6 months;
A business that is classified in one of the sectors that are approved or
an enterprise that is connected to at minimum one of the Zenith Bank Plc electronically connected channels.
Non-schemes retail loans
Zenith Bank Plc has three categories of Retail loans that are for non-schemes. These include:
Personal/Consumer loans for financing the personal requirements of individuals.
Acquisition of assets/Car Loans to help finance the purchase of cars or the purchase of household assets.
The Mortgage Loan Facility program is specifically designed to allow you to purchase that dream home easily.
Education loan
Zenith Bank Plc Education loan scheme was designed to provide short-term financial assistance to parents or guardians to pay tuition for their children/children's education.
Features:
The minimum Facility amount is set at N100,000.
The maximum amount for the Facility is N5,000,000.
The school fees are directly paid to the child's school.
Maximum tenor of 3 month (Junior School) Maximum 9-month tenor (Tertiary institution).
Requirements:
Completed Application Form.
The parent/guardian's account must be that is registered with Zenith bank.
The child/child's account must be an accounts through Zenith bank.
Invoice of tuition and school fees.
Initiative for financing creative industry (CIFI)
The Creative Industries Finance Initiative(CIFI) Fonds is an initiative by the Central Bank of Nigeria(CBN) in partnership together with Bankers' Council to create jobs in Nigeria. Eligible activities/businesses include Fashion, Information Technology, Movie Production, Movie Distribution, Music, and Software Engineering.
You can get up to N30 million for Movie Production, N50 million for Movie Distribution, and the other activities/businesses depends on the project requirement. The loan tenor for the activities/businesses is also up to ten years.
Documents Required for Disbursement
Accepted Offer Letter
Business Plan
Board Resolution (if corporate)
Pension advance
The goal for this scheme of loan is to give the benefit of a pension advance to Timeless Pensioners(55 to 70 years old). The rate of interest is 16 cents p.a. The loan scheme is split into two parts, and these include Timeless Pension Advance and Timeless Pension Advance Plus.
Timeless pension advance plus
Timeless pension advance
Tenor:
12-18 months
30 to 90 days
Maximum amount of loan:
50% of Annual Pension Receivable sum
100% of the pension value
Eligibility:
Pensioners who receive a steady monthly pension from the bank.
Pensioners who get a regular monthly payment from the bank.
Pensioners who are paid a monthly income of N500,000 or more.
Pensioners who are guaranteed a monthly pension from the bank
Requirements:
Credit Life Insurance policy issued by Prudential Zenith Life Insurance.
The letter of introduction from the pension firm.
The customer has given consent to debit the account to pay the insurance policy premium.
PAM.
The Accepted Offer letter and Facility sheet.
PAM.
Affirmed Offer Form and Facility sheet.
The letter of introduction from the pension firm.
Finance for vehicles
The goal of Zenith bank's car loan is to help its clients (Salaried Income People, SMEs & Corporates) to buy new vehicles with a cost-effective and convenient method. The loan's tenor ranges from 3 and 5 years at an 18 per cent p.a rate of interest. The deal includes the following:
Registration of vehicles for free
Free delivery of cars within Nigeria
Free service (first three services)
5 years of warranty
Co-advertisement in the partnership
Car insurance through Zenith General Insurance
The required documents for income earners who are salaried include a Letter of Introduction from the Employer Employment Status Enquiry/Employer Confirmation and undertaking, as well as a recent 6-months ' pay slip/salary account.
The requirements for SMEs as well as Corporates are a Company Profile Recent Management/audited and audited accounts and bank statements, a personal Director's Guarantee, backed by a notarized declaration of the net value, and a Board Resolution (For Corporates only).
Receivable discounting / invoice discounting
Receivable Discounting or Invoice Discounting is a type of loan which allows the borrower to get the value of money (usually reduced) against the invoices they have received for projects that have already been executed.
LPO finance
LPO Finance is a loan provided through Zenith bank to their customers money to pay for the procurement of goods or to execute specific supply contracts with reputable companies.
Import financing facility
Import Financial Facility can be described as a form of credit specifically designed to purchase imports of the raw material, final products, and other equipment. It is available in the form of Unconfirmed LC and Confirmed LC and deferred payment LC, Standby LC, and irrevocable LC.
Export financing facility
The Export Finance Facility (EFF) is form of credit available specifically for exporting agricultural products or other products. The credit may be used either at the pre-shipment or post-shipment stages in the process.
Lease
Lease is specifically financing sale or leaseback financing that helps in the purchase of equipment or assets.
Term loan
A Term Loan is a type of credit (short term, medium or long-term) used to fund specific expansion of capital projects as well as lines of business with an agreed-upon tenor. Repayments can be in the form of a bullet or balloon, or even in installments.
Guarantees and bonds
Guarantees and Bonds: They provide a form of contingent exposure to the bank. They can be described as instruments issued by customers to back contracts for construction, supply and performance.
Overdraft
Overdraft is a kind of loan that allows the person borrowing the loan to draw a specified amount of money over the credit account balance for a certain period of time, typically not exceeding 12 months.
Retail loans to fund schemes
The loan scheme is split into four components:
Salary Advance is a flexible credit card that can be used to clean up your cycle that can provide up to 60 percent of your monthly net salary. It is a flexible financing solution that can help meet the financial demands of the short-term.
Personal or consumer loans to fund your personal expenses.
Acquisition of assets/Car Loans to help finance the purchase of cars or the purchase of household assets.
The Mortgage Loan Facility program is specifically designed to allow you to purchase that dream house easily.
How do I make an application for an Zenith Bank loan
Before submitting an application for a loan, ensure that you have spent some time to learn about the different loan options. Once you've selected the loan option which best meets your requirements and budget you can apply for the Zenith bank loan by visiting the closest Zenith branch of the bank to you.
You can also send an email to fd******[email protected]***3.com or fd******[email protected]***3.com, or call 012787000. Make sure you meet the required application for the loan that you are applying for, which is listed above.
You can Apply For Quick Loan Using These Loan Apps
These loan apps are only for urgent loan for personal needs, they are all genuine loan apps