This article answer the question How To Get A Loan On Opay and give a good insight about all you need to know about getting a loan on Opay.
Lending money from these online instant loan companies might be easy but getting a loan from a top loan company like Opay needs some requirement, eligibility and a deep information about the loan company and other services that Opay company offers to customers.
Opay company is not new to the Nigeria people because they have several services that gives financial stressless activities and delivery product in Nigeria. Opay is popular for their digital banking services with the POS agents scattered around the country.
Below are steps and information about how best you can obtain a loan through Opay. Opay grant loan to students, self employed and salary earners without any document or collateral security within Nigeria.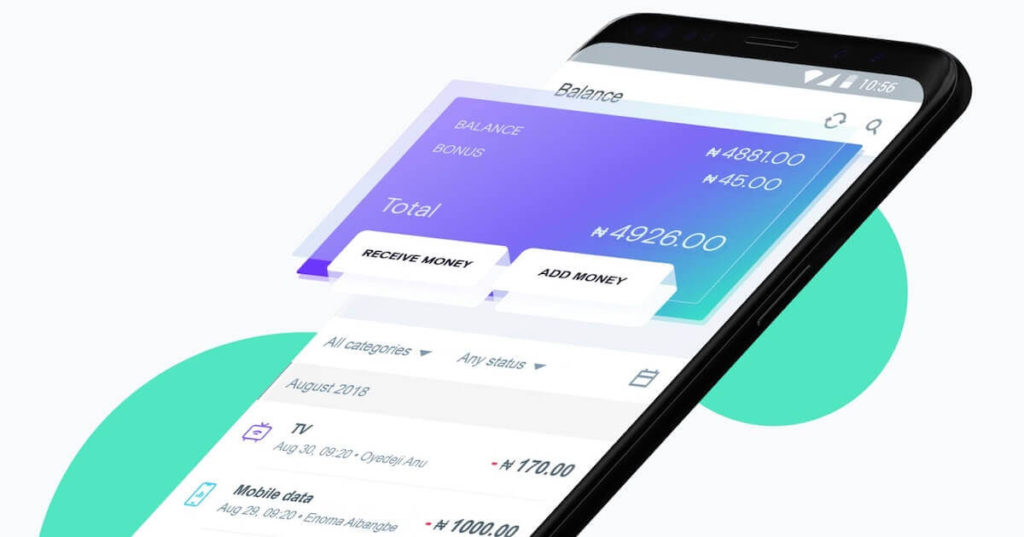 About Opay
OPay is a mobile-based platform that offers a wide range of services from payment, commercial transportation services, food and grocery deliveries, and others.
Opay was founded by internet giant Opera, Opay was created as a short form of Opera Pay.
The Opay financial company has a wide range of financial services since inception and kicking off their business operations in Nigeria, purchasing of airtime and data, renewing DSTV , Startimes, MYTV and GOTV subscribtion , paying all electricty bill of all registered electricty distributio comapnaies in nigeria, hailing a rider with OCar and OTrike, frree food delivery with OFood, they offer the lowest transfer charges in Nigeria to all banks and digital financial comapnies, investment with OWealth, lending services with OKash loan, funding your betting account, listing your products and services with OList and building an online presence with OLeads.
The app is called Okash, Okash is a loan subsidiary of the Opay company in Nigeria and other countries.
How To Open Opay Account
Two ways to log in to OPay are possible. You can first download the OPay app from your phone's App Store or via the OPay Web. You will learn how to do each.
Follow these steps to open an OPay account:
If you're using an iOS device, go to Google Play Store for Android or Apple App Store
Click on the search bar in the store and type "OPay"
Install the app by clicking on the OPay icon
After the app is installed, you can open it to begin the registration process.
Opay Loan App (Okash Loan App)
With the Okash loan app which is owned by Opay company, all loan applicant have access to over 5 million naira to solve any kind of personal or busness problem within nigeria.
WE have taken a critical look and examination of the Okash app and we have come up with the advantages and problems that you might encounter after you have downloaded the Okash loan app.
Pros
Fast and instant processing of loan payments
No collateral security or deposit requirements.
Easy registration process
Personal offers are given to active users of the app
All process from registration to loan disbursement are done online
Cons
Very little privacy policy and protection
Interest rate is high compare to other loan apps
All loans are a month plan
Limit to the amount of loan , based on activity on the Okash app
OPay loan (OKash) Requirements
One of the most important thing you need to know on your journey on applying for a loan is the requirement of the loan comppany, Opay. Opay does not require you to submit any form of document or a physical cross examination or any form of interview before your loan will be approved. It does not require any colltateral security.
Your mobile phone which is internet enabled
Your Bank Verification Number
Your preferred bank account details including your bank name and account number
Other information may include driver's license, electricity bill, employee card and wage flow depending on the grade you want.
The higher your grade, the higher the loan you can obtain.
Types Of OPay (OKash) Loan
As at the time of filing this report, Opay only has 3 types of loan facilities under Okash. There loan facilities are
Cash Loan : This is strictly for induvial to solve prosomal or pressing needs as the limit is 50 thousand naira
Agent Loan: As an agent of the Opay company, agents have the chance to obtain loan of about a million naira
Airtime Loan: This is for only active users of the Opay app on their phones, you can borrow airtime directly to your preferred network provider account.
How To Get A Loan On Opay
Download and install OKash from Google PlayStore
Launch the application
Enter your phone number starting with 234
carrefully read the Terms and conditions
Enable Location access for the app as it is compulsory
Select Cash Loan
Enter your preffered loan amount
Click 'Apply Now'
You will receive an SMS if the loan was approved
Opay Loan Code
The Opay USSD code is *955#. This only work when you have an active account with Opay or Okash. The code gives you the amount of money that you can borrow based on your activity on the Okash or Opay app.
How much can Opay borrow
The highest amount you that is available for a first timer at any given time on OKash is 50 thousand naira while the lowest amount you have the chance to borrow is 1 thousand naira. Mostly they gives 30 thousand naira to 50 thousand naira to first time applicant that is if you have a credit score.
How to get better credit score
Getting a better credit score involves all your financial records concerning debt disbursing, debt recovering and active loan on other platform. Your bank verification number is connected to all your financial records
OPay Loan Repayment
They requires all approved loan to be repaid into a designated bank account that will be created as the main account is opened. The repayment account has a different account number with the loan aplicant name and Paycom as the bank name.
Alll approved loan are paid in bits, every 2 weeks a part of the loan is repaid till the last instalment. The Opay repayment is simply the best among all loan comapnies and app in Nigeria with their flexible every 2 weeks pay part method, by so doing the debtor will not be over whelmed with the payment on a particular day.
They gives applicants higher loan amount that other loan companies and their lovely interest is one of the mouth watering offers that make them a top loan companies. Opay also will always increase your credit score as soon you pay the loan when it is due.
They will never send messages to your contacts or publish your photo, unlike some fake loan companies .
Opay USSD Transfer Code
We will demonstrate how to send money or buy data with the Opay USSD Code. Opay users can access their money using a USSD code. There are many customers who use their mobile wallet to make transactions.
You've found the right place if you are looking for the best way to use an Opay wallet with a single code. You can use the code to transfer funds between Opay wallets. You can use the code to check balances or withdraw funds. This makes it easier to access funds in Nigeria. Let's take a look at everything below.
How to use Opay USSD Code for Sending Money and Buying Data
To use the Opay USSD Code, you must have an Opay account. It is also supported by Nigeria's largest networks including MTN and 9mobile. The wallet is becoming more popular due to its simplicity. Users can receive as much as 50,000 Naira per transaction using the wallet. *955# is the shortcode to send money. All Opay customers have access to the USSD code and need not take any action.
How to send money with Opay USSD code
*955# is the number to dial in order to send money via USSD. Select 1 and then enter the recipient's phone number. To complete the transaction, you will need to enter your Opay Pin.
How to load Opay USSD code airtime
You must dial *955# to load USSD code airtime. Select 2 and enter the mobile number to which you wish to send airtime. Next, input the amount you wish to send. Once you have entered the data, your Opay pin will be generated and your transaction will be complete.
How to fund your Opay USSD betting account
You will need to dial *955# in order to fund your betting account using the Opay USSD Code. Select four and choose the mobile betting company you prefer. Enter the amount you wish to send. Once you have entered your pin, your transaction will take less than a minute. Opay can be used to fund your Bet9ja or 1xBet, Cloudbet and Naijabet accounts.
How to Withdraw Money Using Opay USSD Code
You must dial *955# to withdraw money using Opay USSD code. Select 3, then enter the mobile number of your agent, and the amount you wish to send. Once you have entered the information, your Opay pin will be generated and your transaction will be complete.
You can Apply For Quick Loan Using These Loan Apps
These loan apps are only for urgent loan for personal needs, they are all genuine loan apps