Kashkash Loan App: How To Apply, Download And Review
kashkash loan app, all you need to know about this amazing loan app that solves emergency needs and provides personal and business loan facilities. This loan app is one of the best loan apps in Nigeria that you can borrow money in Nigeria.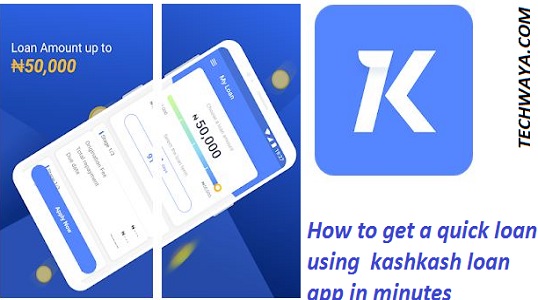 This app has amazing features and benefits for first-time loan applicants and returning customers. They protect their customers' information, have a low-interest rate, and a fast and reliable customer care service.
Looking for an online instant loan app without a guarantor or collateral security with an amazing repayment plan and a low-interest rate, look no further than the Kashkash .
Below are very important things that you need to know before applying for your first loan on the Kashkash loan platform. Frequent loan applicants sent in messages to confirm that the KashKash company also owns some other loan apps on the Google play store, such as Easy Credit, so if KashKash declines your loan application, it is almost certain that Easy credit loan app and other loan apps will reject your application.
kashkash Loan App apk Download
KashKash loan can be easily downloaded on the Google Play store; go to Google Playstore on your android phone, then on the search bar, type Kashkash and wait for the search result. With over a million downloads, the first loan app you see is the KashKash.
You can also download the Kashkash app; download is expected to start immediately for those who cannot access the google play store on their phones.
How Do I Get A Loan From KashKash?
Below is the major step you will have to take before getting a loan from Kashkash.
Install KashKash APP through Playstore or the link given above
Register an account
Fill out all your correct basic information and submit
Apply online
Receive your loan straight into your preferred bank account
KashKash Loan App For iPhone
Currently, there is no KashKash loan for iPhone users; it is only available for android users for now.
Kashkash Loan App Nigeria
KashKash is a registered financial company in Nigeria that grants instant loans online to android users to settle pressing personal or business or emergency needs. The company grants loans to applicants without collateral security or documentation.
How Reliable Is KashKash?
KashKash is a very reliable and authentic loan app in Nigeria. Several business owners and people had obtained a loan from the loan company. It is regarded as one of the best loan apps in Nigeria. Kashkash currently has over a million downloads on Playstore which means they are not part of those loan apps that charge applicants money before granting loan requests.
how do i get a loan from kashkash?
KashKash gives loan applicants as low as 5 thousand naira and as high as 200 thousand naira; the amount you will be eligible to get depends on your credit score. The credit score is calculated based on the loan applicant's past re3cords with other loan companies, financial records with your bank, and other loan apps that you have on your phone. Kashkash loan app tenure is two weeks regardless of the amount.
Kashkash Loan App Interest Rate
With a minimum of 0.1% up to 1%
Origination Fee: Range from NGN 1,174 – to NGN 6,000 for a one-time charge
Annual interest rates from 36.5% to 300%.
This is probably the best interest rate in Nigeria compared to what other loan app charges their applicants.
Kashkash Loan App Requirement 
Nigeria Resident.
18 years old or above
Monthly income source
Android Phone
Bank Verification Number
A registered SIM card
If you have any further questions concerning Kashkash , kindly drop your comments below or contact the official KashKash loan app customer mail address, office address, and call lines.
Customer Service Email: [email protected]
kaskash loan Customer care number: 09087614169, 09087614170
kashkash loan Address: Room 301, Jopebi road No. 62, Ikeja, Lagos, Nigeria
In conclusion, you must repay the KashKash loan as soon as possible on or before the due date. A day after your due date attracts extra charges. They normally call contacts of defaulters or send WhatsApp messages to their contacts.
You can Apply For Quick Loan Using These Loan Apps
These loan apps are only for urgent loan for personal needs, they are all genuine loan apps